Tag: EFT
Do You Hide Personal Problems From Your Spouse?
Do you hide personal issues you're facing from your partner? You might want to protect your loved one from worrying too much. But there's a risk to your partnership in keeping too much of your inner world to yourself.
Sometimes one partner is afraid to go to the other a problem. There's great fear of speaking up and having something bad happen.  That in itself can create problems in a relationship.
Here's an example. John lived with his wife Jane in the US. But John's mother in England started having trouble taking care of herself.
John's worries about his mother grew. He became preoccupied with her troubles, which strained an already troubled relationship with Jane.
During one of our couple's sessions together, John brought up his ongoing concern for his mother. Then Jane burst out: "You've never even asked me if I would be willing to move so we could help your mom."
Jane felt passed over and invisible. She was heartbroken that John could not see her longing to be part of solving the … Come Read the Rest
What's Below the Surface of Arguments with Your Partner?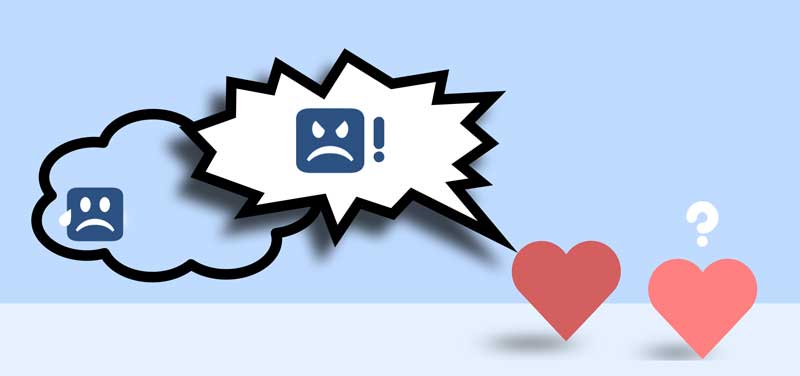 I work with many couples who are upset that they fight all the time. They wonder why they can't solve problems like disagreements about cleaning up the dishes, or how to parent their kids, or whether one works too much. They think that if they solve that content issue, they'll go back to feeling close again.
In fact, it's hard to get back to feeling good without looking at what's underneath. The argument is what's happening on the surface. But what's underneath is usually a very real fear of not being loved or appreciated, or being seen as "not good enough."
Why Arguments Escalate with Loved Ones
When an argument heats up, often there is an unmet need for more emotional connection. One or both partners is feeling emotionally starved.
The person who is upset about dirty dishes, for example, probably thinks, "I'm not appreciated, my partner doesn't care; I'm just being taken for … Come Read the Rest
What Makes Happy Relationships Tick
Creating a place called home, sharing the day's events, and planning a future together can make a couple's life rich and wonderful. Whether you're just finding someone special, saying "I do", or marking years together, you know a lot of care and attention goes into building a bond that lasts a lifetime.
Looking at the real world, you may wonder if having a stable happy love is more the exception than the rule. As psychologist and author Ty Tashiro figures it – only about one in three marriages remain healthy and satisfying. Counting spouses who split but do not officially divorce, more than half of all US marriages break up. Many other partners stay together, unhappier than they want to be.
For partners who intend to enjoy being together, this is sobering news.  Is there a positive side to such a bleak picture? One good outcome is the factual wisdom we have learned over the last several decades from studies that have asked: What makes happy relationships work? Psychologists and therapists have learned much about … Come Read the Rest