Tag: couples
The Biggest Sign that You're Working Too Hard on Your Relationship
We've all heard that every relationship takes work. Care, time and attention are necessary – that is indeed how we maintain good relationships. But at some point, you may find yourself asking, am I trying too hard in my relationship??
Often, people can mistake working really hard for being in a good relationship.
Working hard in a partnership is not enough by itself to create a relationship that is healthy and satisfying emotionally for both people. It's the quality of your connection that counts.
Signs That One Partner Is Trying Too Hard in the Relationship
How can you tell if the work you are doing is feeding a good relationship — or not so much?
The relationship may not be healthy for one or both of you when one partner is doing much more than the other out of concern for the relationship. People in this situation may tell themselves, "This is just what I have to do."
It's often hard for the overworking person to see that their partnership can be much more than … Come Read the Rest
Could Depression be Wreaking Havoc with Your Relationship?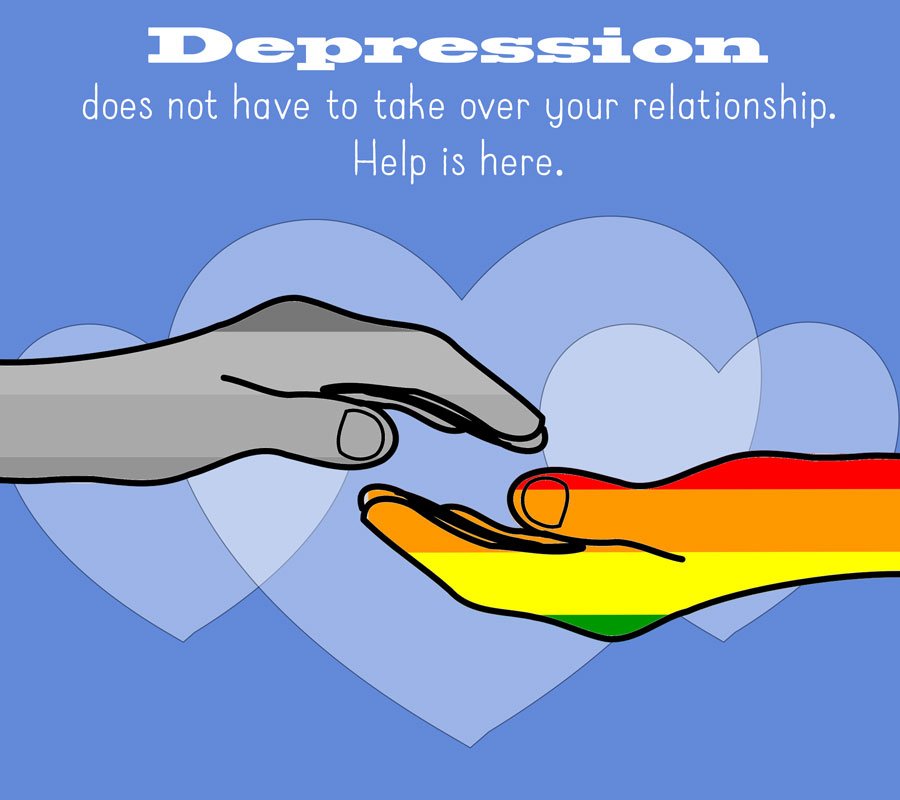 Sometimes the greatest stress in a marriage or partnership isn't about poor communication or a loss of love and affection.
The hidden issue for many couples is depression.
This condition often plagues couples who come to therapy confused and distressed about changes in their relationship that they don't understand. Neither one realizes that a mental health issue has developed behind the scenes.
When one partner is struggling with depression, the other frequently feels overwhelmed and hurt, and does not know what to do.
It is good to finally know what is troubling someone you love. But now you have a new challenge: How can you help yourself and your partnership through this incredibly tough time?
Why Depression Often Goes Undiagnosed
Depression can take hold without notice, often because it has no clear onset. About two-thirds of people with symptoms of depression never seek treatment, says the Depression and Bipolar Support Alliance (DBSA).
Depression has no single cause, but several factors can bring on symptoms. It can be situational – following an event that has turned … Come Read the Rest
We Can't Talk Without Arguing: How to Stop Fighting All the Time
"We've been together for 8 years, and over the last few years we've been steadily drifting apart. We keep having the same argument over and over, touched off by different things, and we only end up hurting each other. If I try to bring up something that upsets me he just gets angry, and tells me to get over my feelings. We rarely just talk or do anything fun together anymore. When I try to talk with him he gets cold and uncommunicative, and it's unbearable. What has happened? Why can't we talk without arguing?"
When a marriage or relationship runs into trouble, the anguish and confusion couples describe often sound like this.
Why is this happening?
When people feel unhappy in a marriage or relationship, they want to find out why. Whose fault is it? A wife may think: Why won't he be nice to me? Why are his friends (or laptop, or job) more important? We can't talk without fighting.
The man in the relationship may be wondering: Why did she change her … Come Read the Rest