Tag: Acceptance
Five Favorite Findings About Healthy Relationships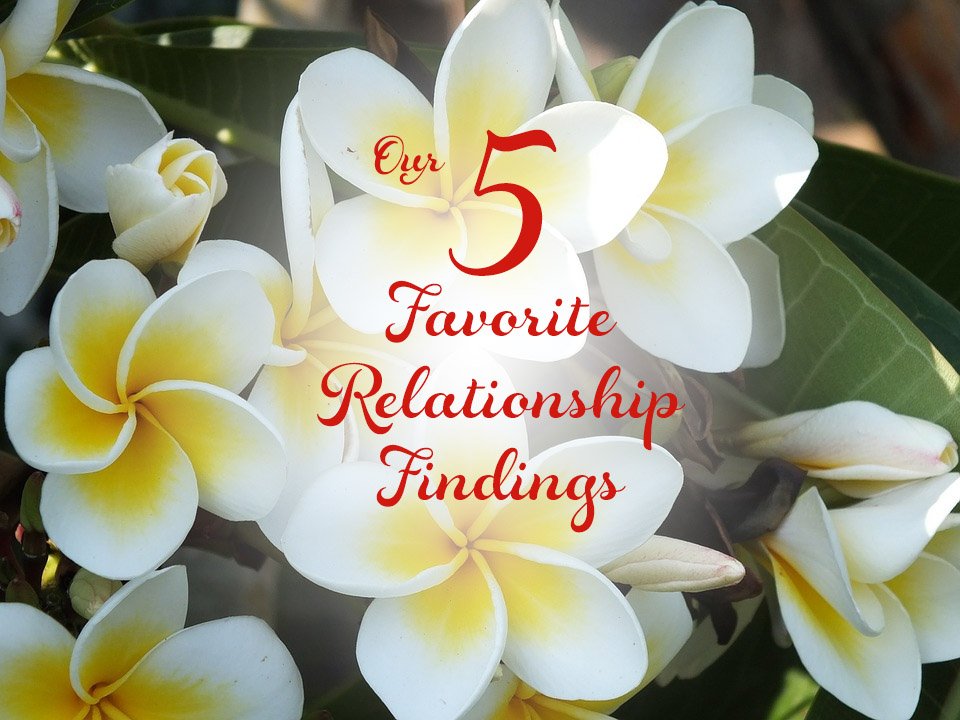 Many of us hope the new year will find us growing closer and more secure in our relationships. If you are taking time to think about the kind of partnership you want to build, and what you personally can bring to it — what a wonderful gift.  Your thoughtful attention is a priceless present in itself — more unique, important and valuable to a healthy relationship than anything you can put in a box.
We, too, are reflecting on what it means to have a relationship working well. We want to highlight some favorite findings about building secure and happy relationships.  Here are our top 5 tips to help love grow and flourish in the coming year:
#1 Give positive motives a chance.
Relationship experts agree, we have a negativity bias when it comes to the way we understand the world around us. It means, we give more credit to darker, more hostile versions of ideas, experiences, and sensations when something unpleasant comes to our attention.
This negative bias is good news and bad news.  … Come Read the Rest