Sarah Leffler, LCSW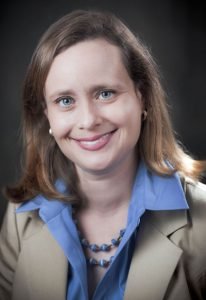 Sarah A. Leffler is a Licensed Clinical Social Worker (LCSW) who specializes in individual and couples psychotherapy. Sarah works with individuals to help them better understand the causes of their emotional difficulties and to find lasting solutions. She helps people shift perspectives on old problems so they experience greater fulfillment in their lives.
Sarah's approach to working with couples is heavily influenced by Emotionally-Focused Couples Therapy. She helps couples build moments of intimacy, break free from repetitive fights, and gain a greater appreciation for one another's strengths and vulnerabilities.
Sarah has training in psychodynamic psychotherapy, cognitive-behavioral psychotherapy, and treatment modalities that build upon the mind/body connection. She draws from an array of therapeutic approaches to best meet the needs of each individual.
Sarah earned her master's degree from the George Warren Brown School of Social Work at Washington University in St. Louis. She then completed a two year training program in psychodynamic psychotherapy at the St. Louis Psychoanalytic Institute. She has worked in community mental health and not-for-profit settings in addition to private practice.
Experienced counseling in Alexandria Virginia
Sarah Leffler is now accepting Tricare patients as an approved Out of Network provider.
Please call 703-768-6240 or contact us at [email protected] to schedule an appointment.